Please be reminded that the deadline is fast approaching!
Attention green entrepreneurs in the Eastern Caribbean. Applications are NOW OPEN for the Greenpreneurs Incubator Program!
This is your chance to receive expert training, mentoring and possible funding to scale up and further develop your innovative green business!.
Apply now and expand your impact in building a sustainable future for the Caribbean. Visit the Greenpreneurs website – www.caribbeangreenpreneurs.com for more information or click the link below to submit your application. Applications are due April 9th, 2023, at 11:59 PM AST.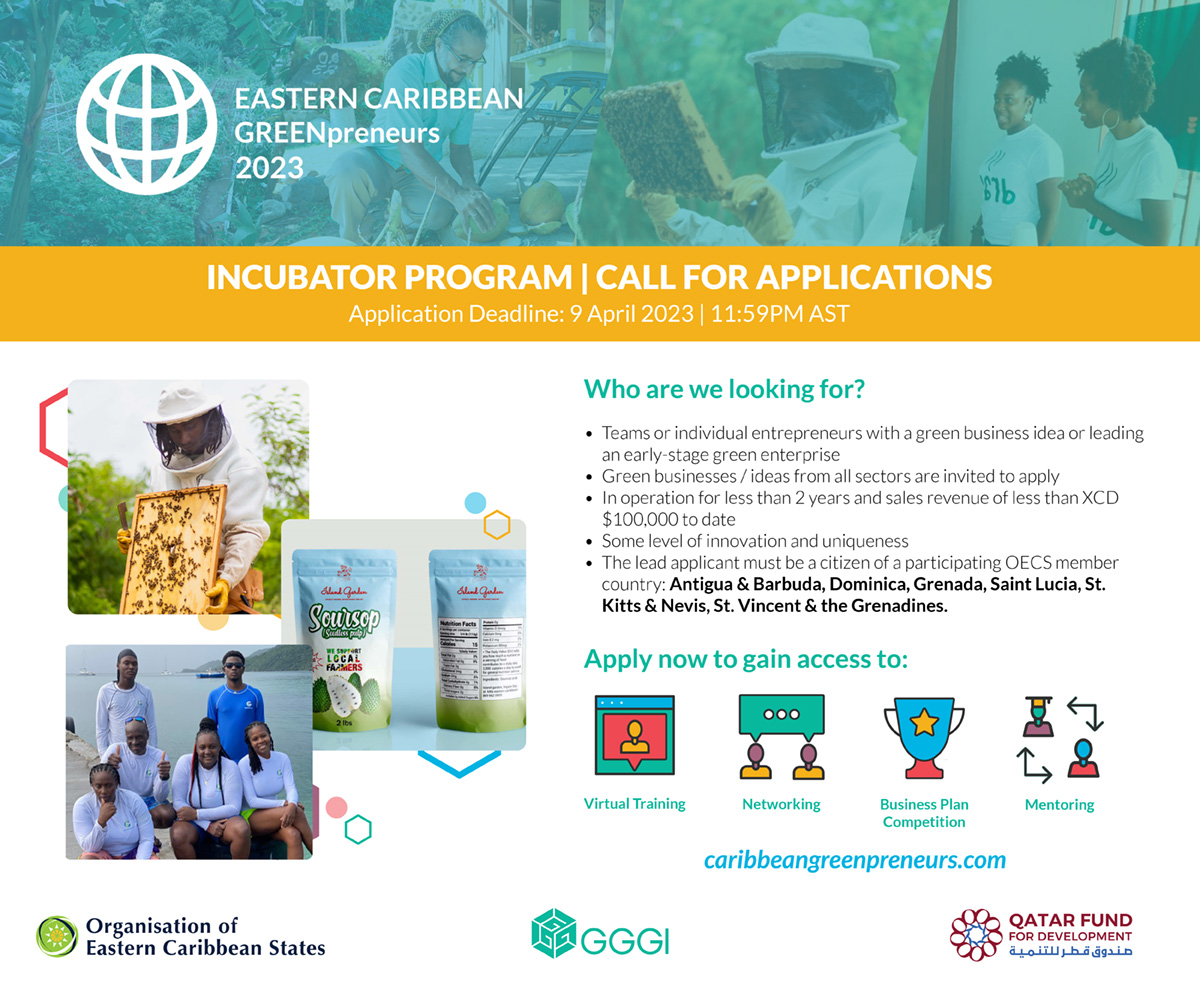 #EasternCaribbean #Sustainability #GreenBusiness #Entrepreneurship #GGGICaribbean"
SOURCE: Ministry of Foreign Affairs and Foreign Trade