On Thursday, 12th August, Consul General McIntosh along with Investment and Trade Promotion Officer, Bernadette Ambrose-Black, attended a Recognition Ceremony commemorating the 60th Anniversary of Independence of the Republic of Trinidad and Tobago. This ceremony was hosted under the patronage of the Honourable Antonio Reynoso, Brooklyn's Borough President, the Honourable Zellnor Myrie, New York State Senator, and Consul General J. Andre Laveau, Consul General of the Republic of Trinidad and Tobago to the United States.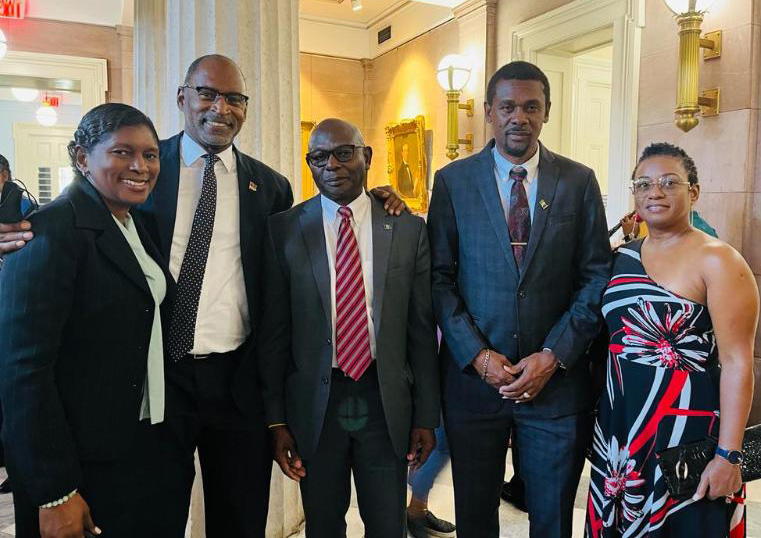 At the ceremony, the Consul General was formally introduced to several dignitaries, including the Honourable Eric Adams, Mayor of New York City, the Honourable Antonio Reynoso, Brooklyn's Borough President, the Honourable Edward Mermelstein – Commissioner - Mayor's Office for International Affairs, and several CARICOM Consuls General who are also members of the CARICOM Consular Corps. Arrangements are already in the making for several meetings that would aid in the further development of our Small Island Developing State.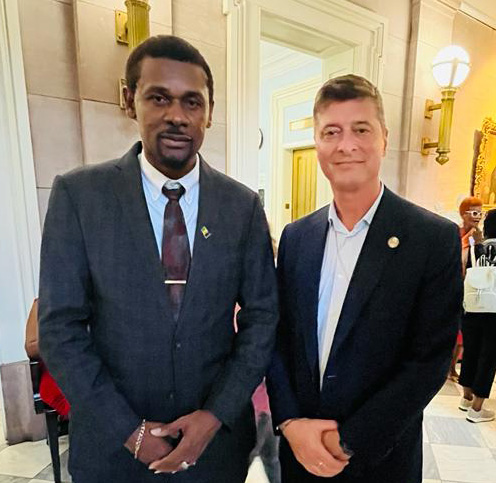 Consul General McIntosh & Commissioner of International Affairs
Held on the eve of Trinidad and Tobago's Diamond Jubilee, the ceremony also recognized the diverse contributions of nationals within the United States diaspora who have contributed to national development through their participation in business, civic life, music, and art, in the borough of Brooklyn. Remarks were delivered by specially invited guests, Mayor Eric Adams, Borough President Antonio Reynoso, New York City Public Advocate Jumaane Williams, former city councilwoman Dr. Una Clarke – Mother of Congresswoman (on behalf of Clarke), among others.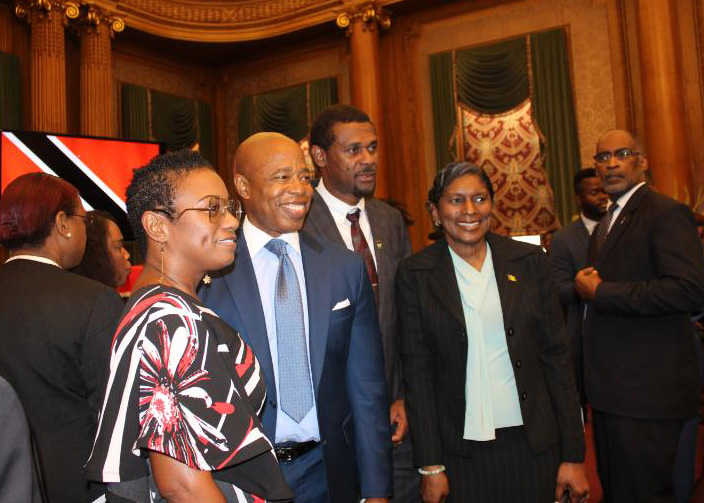 Brooklyn is a home away from home for many Caribbean nationals. It is through events such as these that the Caribbean culture remains alive and well for generations to come. In the words of the Brooklyn Borough President, "Brooklyn is alive with [our] history, heritage, culture, and tradition." A significant number of Vincentians reside in Brooklyn, and it is our individuality and nationalistic pride that brings us together and awakens our collective consciousness. As Caribbean diaspora living on United States soil, we thrive and survive by our continued support, regard, and respect for each other.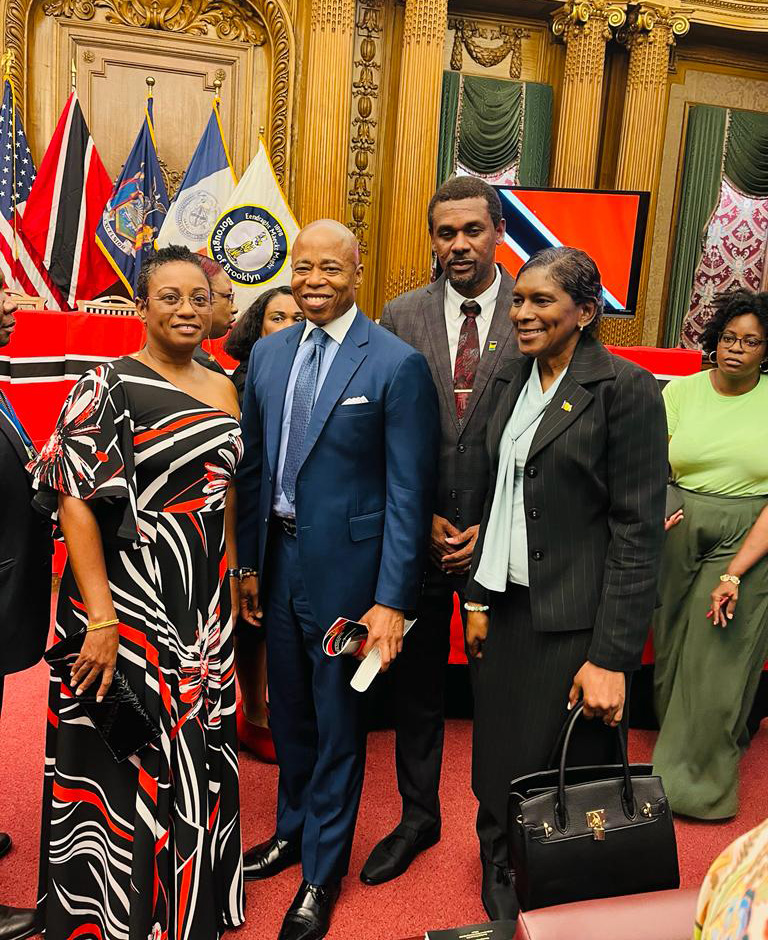 Consul General Mc Intosh exhibited true Caribbean spirit by his show of support to the Trinbagonian community in Brooklyn signifying not only his commitment to the national and regional agenda of St. Vincent and the Grenadines as proponents of regional integration and Caribbean development; One Caribbean. One Caricom Community. One Common People From Common Home Ground.
This event was organized by the Carlos Lezama Archive & Caribbean Cultural Center and the Coral Reef Experience.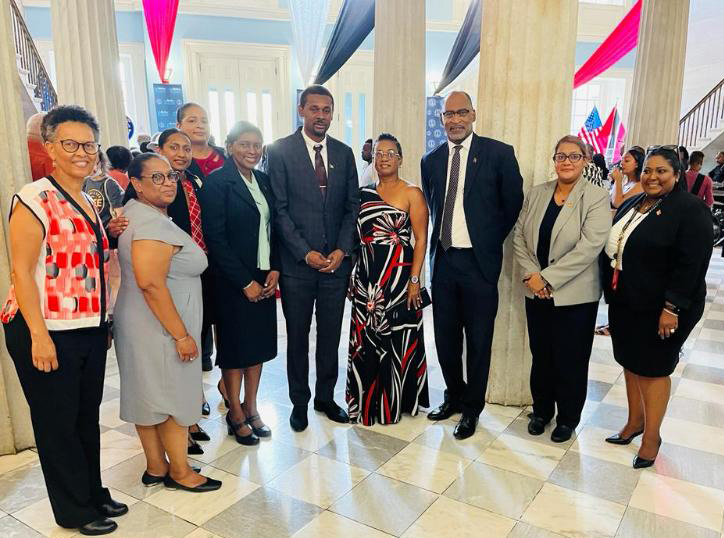 Photo with T&T Consulate Staff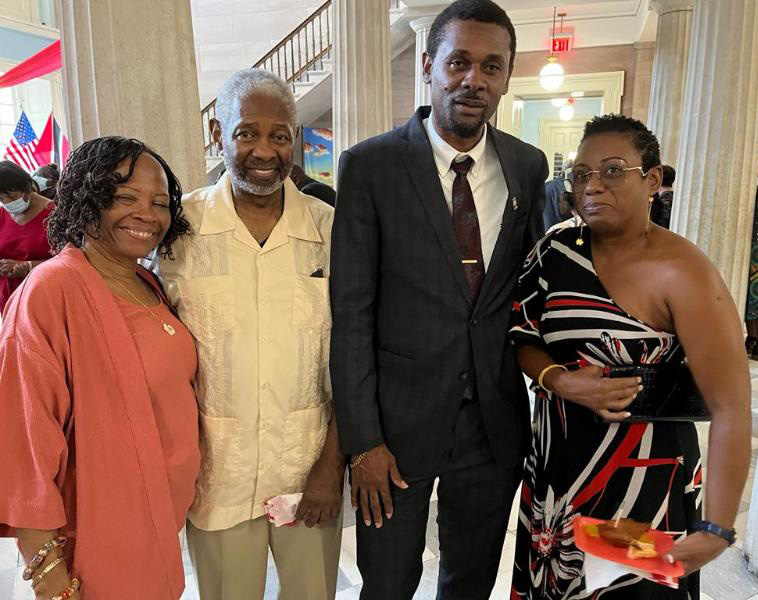 Trinidad Diaspora Nationals
SOURCE: Ministry of Foreign Affairs and Foreign Trade