The Ministry of Foreign Affairs, through the SVG Consulate in Toronto, Canada handed over three technological medical kits termed "FITLIGHT Jr." valued at USD$6,000.00 (EC$16,301.00) to the Ministry of Health and the Environment to be used to assist patients with cognitive disorders such as Autism and ADHD.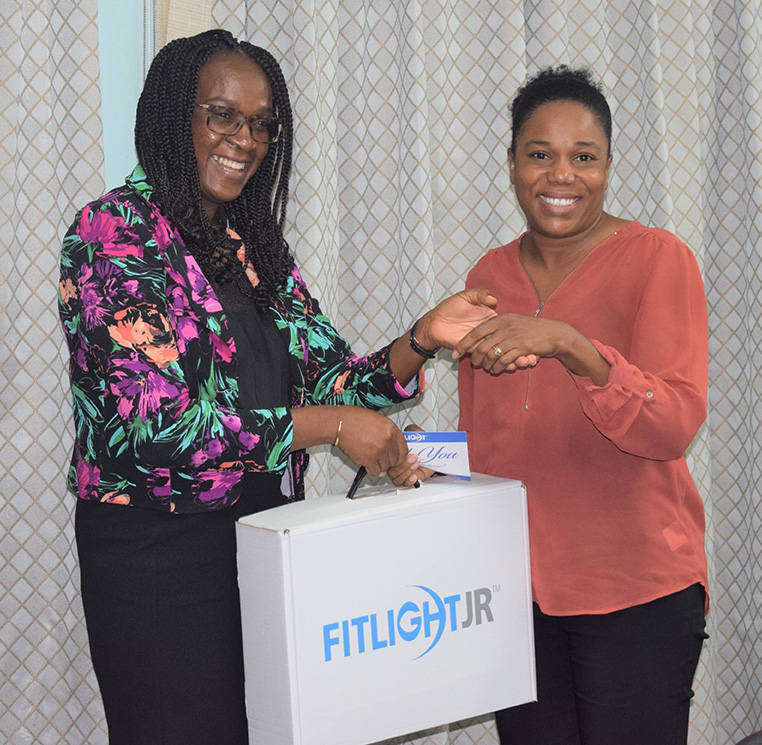 Handing over being done by PS, Sandy Peters-Phillips to Dr. Mishka Duncan-Adams of the Ministry of Health, Wellness and the Environment
The donation was made from Guyanese-born Mr. Derek D'Andrade, Chief Executive Officer of FITLIGHT Corp, through the SVG Consulate in Toronto, Canada. The medical kit was developed by Psychologist Dr. Jakob Freil from Denmark, in cooperation with FITLIGHT Sports Corp to assist persons with cognitive disorders. FITLIGHT Corp is a company which provides versatile solutions to enhance human performance through measurable, interactive training methods. They are committed to develop methods that will improve the relationship between the brain and the body, designing and creating equipment and technology applicable in a variety of industries.
Permanent Secretary in the Ministry of Foreign Affairs, Trade and Commerce, Mrs. Sandy Peters-Phillips, in her brief remarks expressed the excellent work of Consul General in Canada Mr. Fitzgerald Huggins, who is no stranger to hard work and creating partnerships. PS Peters-Phillips reminded that in 2019, through the fruitful partnerships by Consul General Huggins with various companies and agencies, resulted in SVG receiving support in the form of equipment such as fetal monitors, wheel chairs, and vehicles such as ambulances, fire trucks, police cars among others. She further informed that in 2020 the mandate of Consul General Huggins to work with persons in the Diaspora will continue to assist with national development through the various sectors, being at the grassroots level or other levels.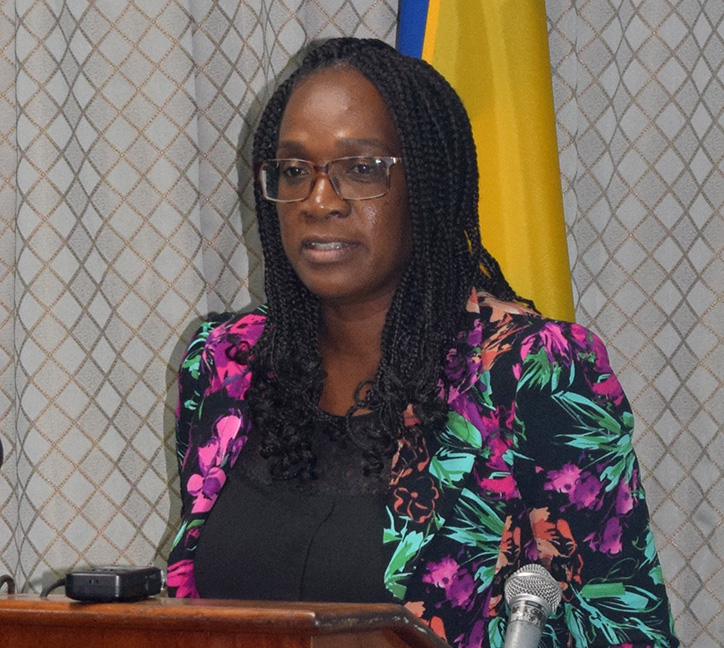 PS Sandy Peters-Phillips giving brief remarks at the ceremony
PS Peters-Phillips expressed special thanks and appreciation on behalf of the Ministry and by extension the Government of Saint Vincent and the Grenadines to Mr. D'Andrade of FITLIGHT Corp and anticipates that this is just the being of a beautiful partnership.
The donations of the medical kits were received by Dr. Mishka Duncan-Adams, Pediatric Neurologist at the Ministry of Health, Wellness and the Environment.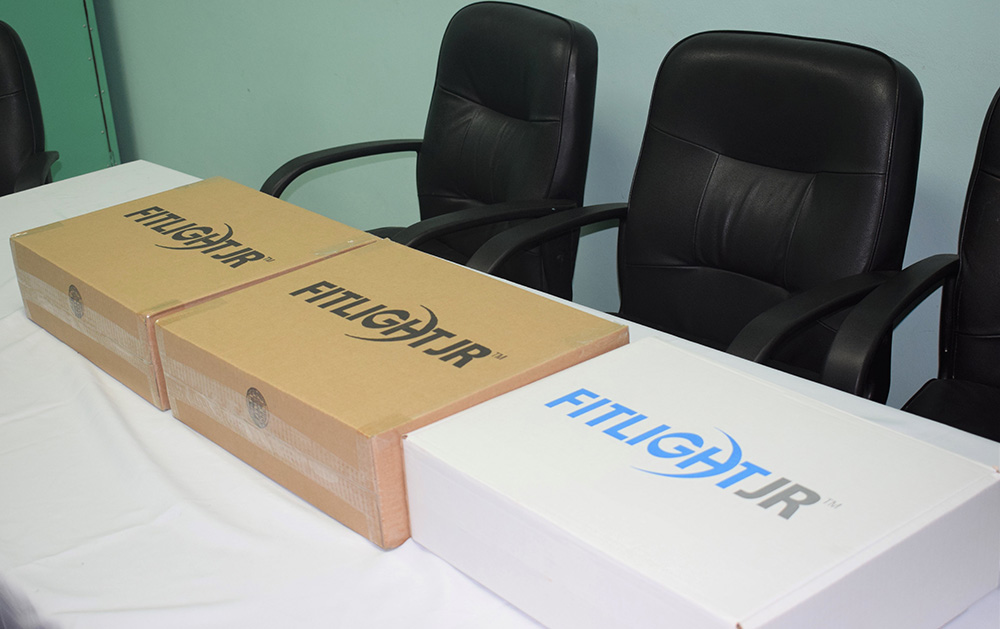 SOURCE: Ministry of Foreign Affairs, Trade and Commerce