Assistant Secretary General of the Organization of American States (OAS), H.E. Nestor Mendez, has just concluded a two day working visit to Saint Vincent and the Grenadines.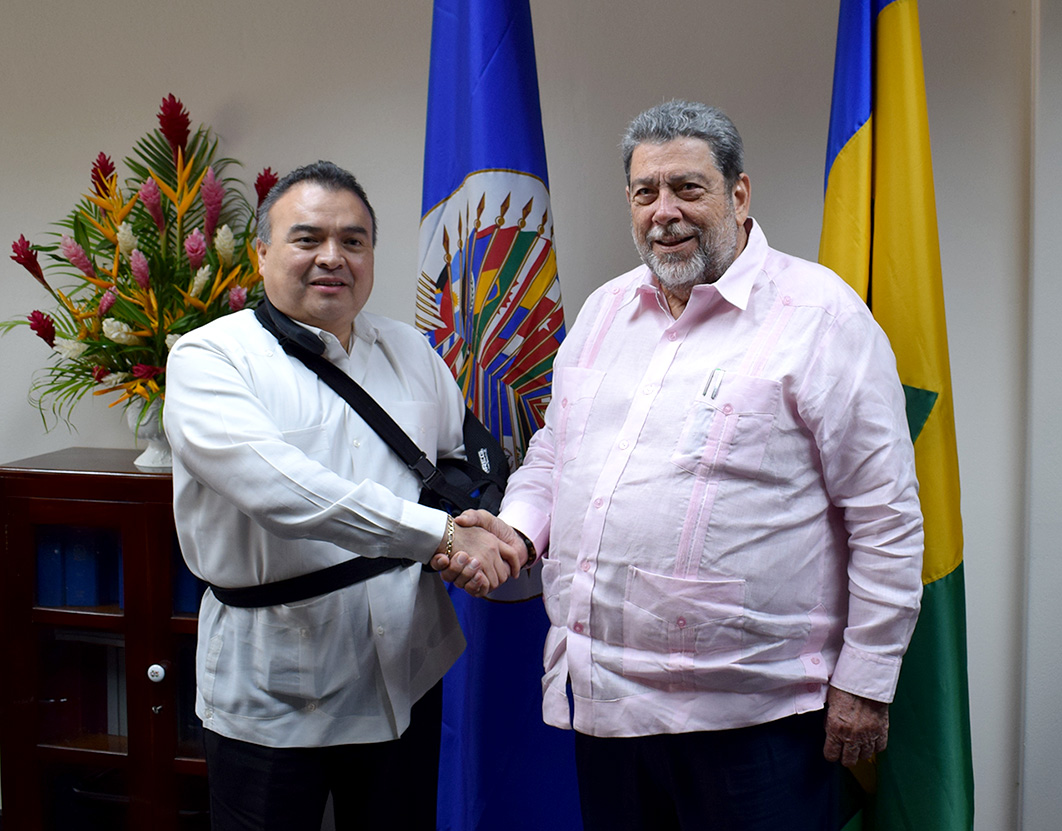 During his visit, Ambassador Mendez conducted a series of meetings with high officials of the Government of Saint Vincent and the Grenadines, including Prime Minister Dr. The Hon. Ralph Gonsalves, Minister of Agriculture, Hon. Saboto Caesar and Minister of Education, Hon. St. Clair Prince, in which he discussed bilateral opportunities and future cooperation between this country and the OAS. Ambassador Mendez; a national of Belize, highlighted the work of the OAS which also focuses on development matters such as education and youth entrepreneurship. He made mention of the opportunities made available to the Vincentian youth through the OAS undergraduate and graduate scholarships, and also encouraged youth participation in the Talent and Innovation competitions hosted by the OAS through the Young Americas Business Trust (YABT). His message was one of youth empowerment and entrepreneurship, emphasiszing not only the need to tap into the creative minds for new ideas, but also to shape the youth to be immersed into the global community through bilingualism capabilities.
Ambassador Mendez also held meetings with the Director for the Centre for Enterprise Development (CED), Mr. Felix Lewis and Director of the Saint Vincent and the Grenadines Community College, Mr. Nigel Scott, reinforcing the same message with focus on the youth. Director of CED, Mr. Felix Lewis shared with the Assistant Secretary General some of the activities and programmes which the centre has in the pipeline, including a curriculum for entrepreneurship and innovation, an initiative which could potentially see the OAS as a partner to aid its implementation. Mr. Nigel Scott was pleased to hear about the work that the OAS is doing in the field of teacher training through the Inter-American Teacher Training Network (ITEN), and was keen on the SVGCC student body learning more about scholarship opportunities in the hemisphere which would afford the students exposure to a foreign language.
While visiting Saint Vincent and the Grenadines, the Assistant Secretary General also took the opportunity to deliver a lecture to the students at the Saint Vincent and the Grenadines Community College, in which he outlined the work of the OAS, its importance to the hemisphere in the areas of development, security, human rights and democracy. In his delivery, the Ambassador strongly advised the students to embrace learning of a foreign language in order to make themselves more agile and versatile global citizens; to channel their creative talents towards innovation and entrepreneurship, and to always be aware of current affairs both in their immediate local environment as well as globally.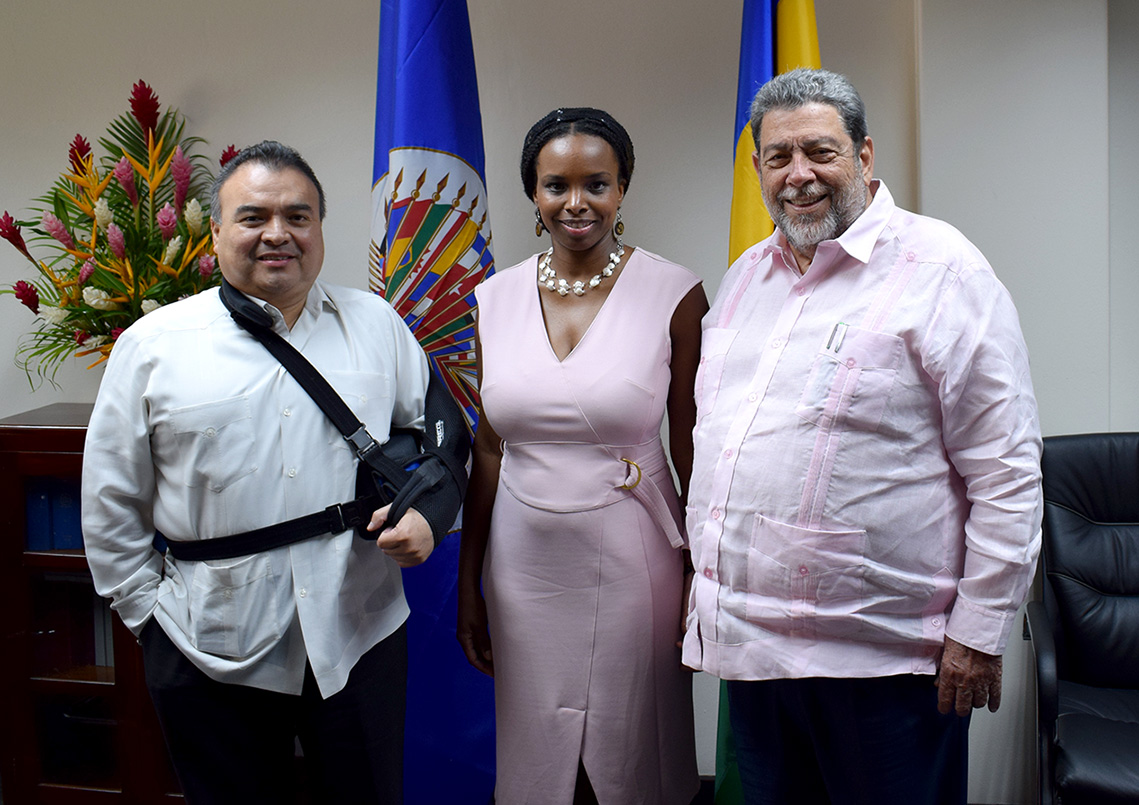 Ambassador Mendez was accompanied on his two-day visit by Chief of Staff, La Celia A. Prince, former Ambassador of Saint Vincent and the Grenadines to the OAS and to the United States of America.
SOURCE: Ministry of Foreign Affairs, Trade and Commerce