The Ministry of Foreign Affairs, Trade and Commerce conducted a one (1) day Protocol Training for Police Recruits on Friday, April 12, 2019, at the Old Montrose Police Station. The training was facilitated by Ms. Glenda Abraham, Foreign Service Officer attached to Protocol/Consular Division.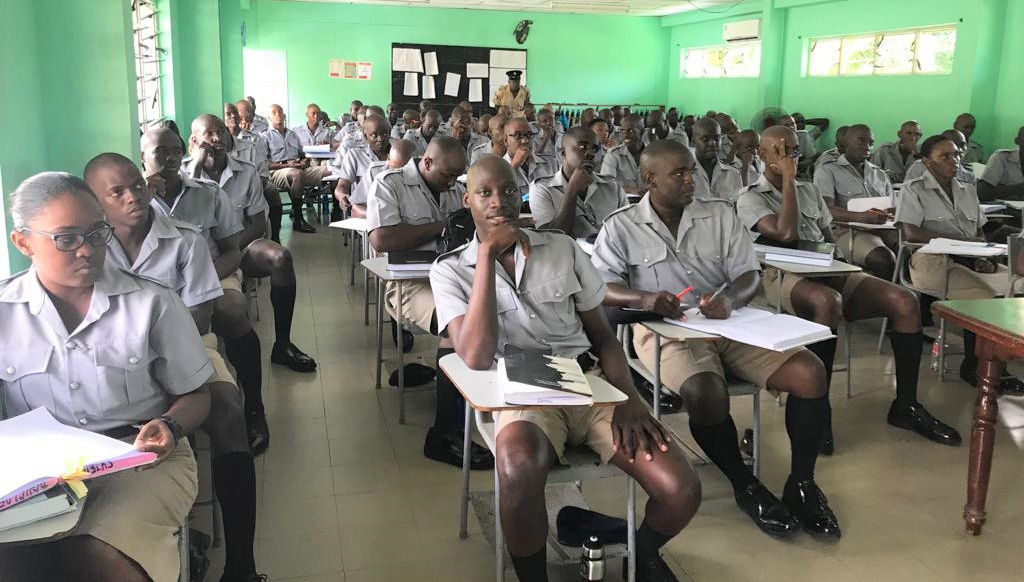 A total of seventy-nine (79) Recruits participated in the training. The Recruits were given an informative, interactive presentation to demonstrate the importance of protocol procedures in diplomacy, international relations and local interactions with people. The Ministry have seen this type of training as a vital tool for the Police Recruits that can be tremendously beneficial throughout their professional careers. The training will equip the Recruits with the right knowledge in understanding the ceremonial rules governing protocol for different functions, countries and welcoming diplomats.
So far, the Ministry have conducted protocol training with officials from the Ministry of Education, Youth & Sports, the Immigration Department, the SVG Police Force and several other private sectors such as the Seventh Day Adventist Church.
The Ministry will be extending this type of training to other line Ministries and critical Departments during the months of May to June, 2019.
Source: Ministry of Foreign Affairs, Trade and Commerce