The Government of Saint Vincent and the Grenadines welcomes the Recruitment Team from the British Royal Navy. The team of highly-trained Navy officials, led by Commander Billy Adams, MBE, MSc., arrived here on Sunday March 24, 2019 to conduct various aspects of the Royal Navy's recruitment process.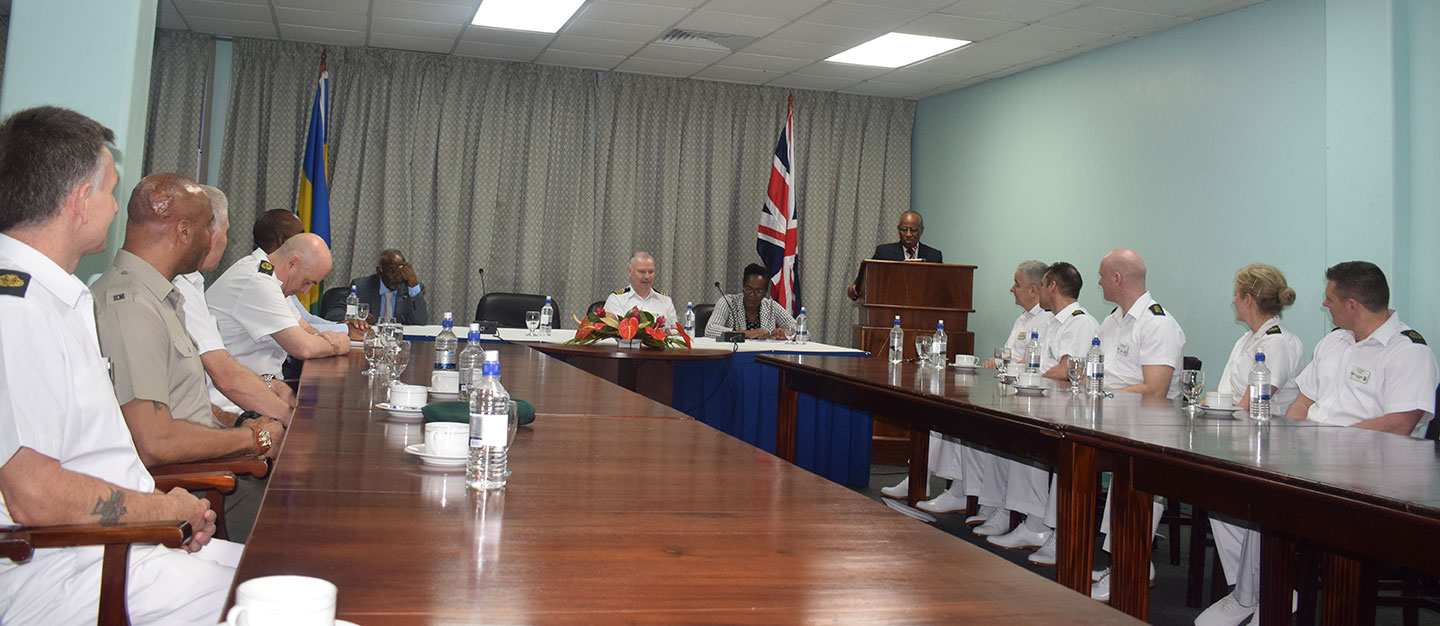 A short welcome ceremony was held on March 25, at the Ministry of Foreign, Affairs, Trade & Commerce conference room. Honourable Minister, Sir Louis Straker, in giving his brief remarks on behalf of his Ministry and the Government expressed gratitude to the British Royal Navy for the opportunity afforded to Vincentians to have the recruitment process done here in Saint Vincent and the Grenadines. He acknowledged the Vincentians who are currently enrolled in the Royal Navy and giving their best in service. Minister thanked High Commissioner Cenio Lewis of the SVG High Commission in London for his stalwart efforts and commitment to the process in deepening the relationship in the UK to promote SVG. High Commissioner Lewis in giving his remarks reaffirmed the Minister's gratitude to Commander Adams and the team of the British Royal Navy and also expressed thanks to the staff of the Ministry for their continuous efforts throughout the process.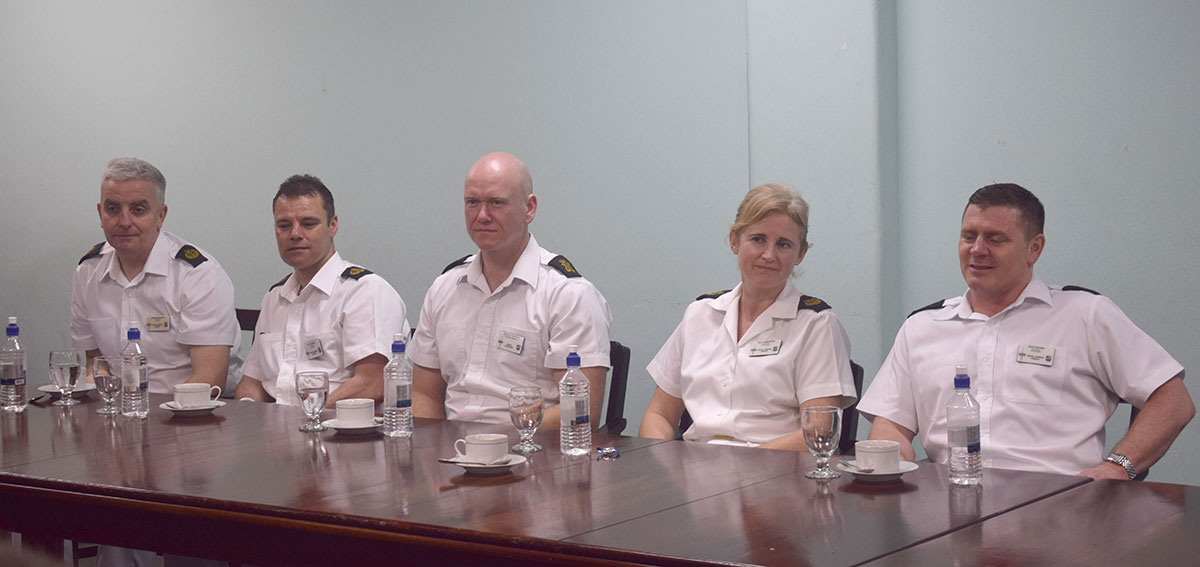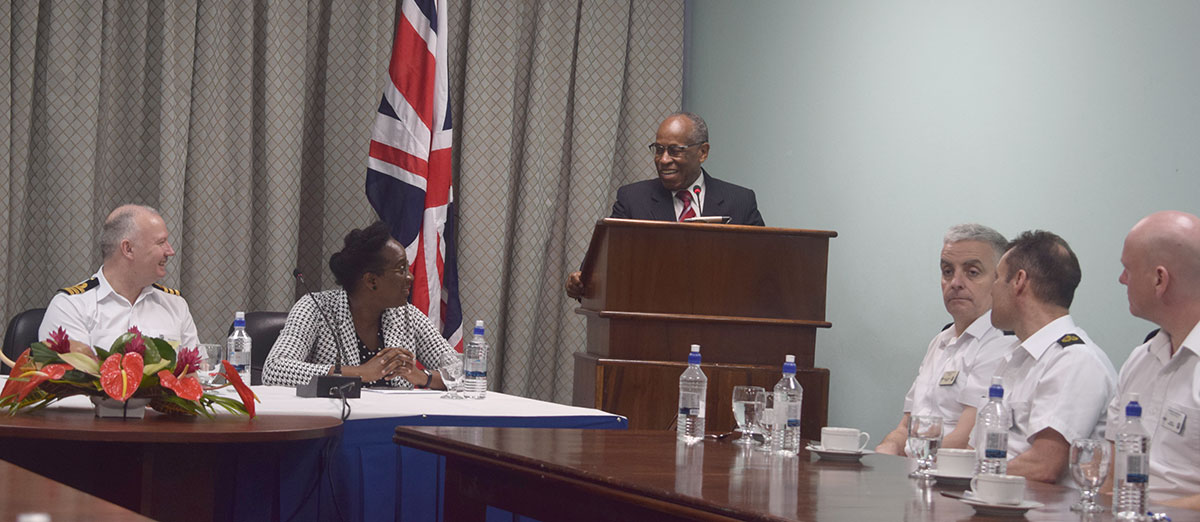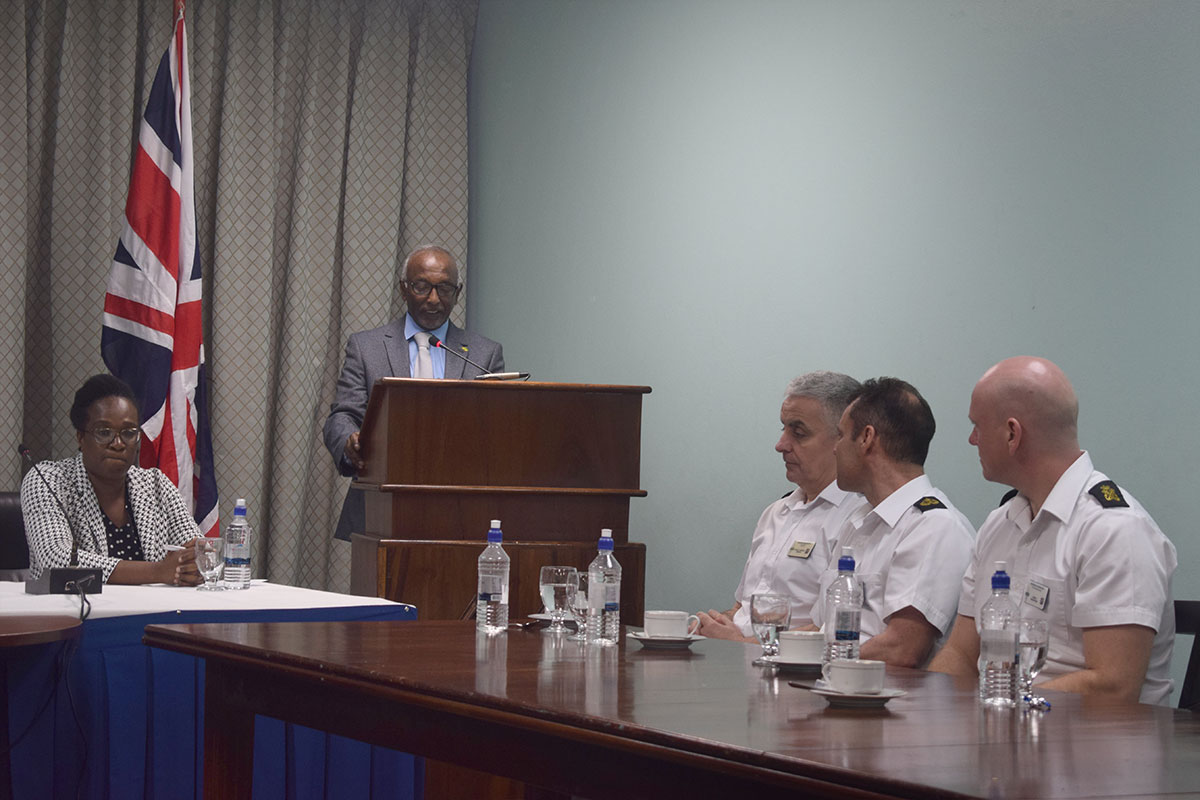 The two-week long recruitment course will see several applicants from across Saint Vincent and the Grenadines undertake the Recruit Test, Pre-Joining Fitness Test and Selection Interview.
SOURCE: Ministry of Foreign Affairs, Trade and Commerce