His Excellency, Mr. Mahender Singh Kanyal, High Commissioner of the Republic of India to Saint Vincent and the Grenadines, presented his letters of Credence to His Excellency, Sir Frederick Ballantyne, Governor General of Saint Vincent and the Grenadines, at Government House on Monday January 21st 2019.
St. Vincent and the Grenadines and the Republic of India have a long history of diplomatic and economic cultural relations since mid 1980's. In 2013, the Government of India donated a sum of US$100,000 for Humanitarian Assistance in the wake of damages caused by floods. Under the Programme, Modernization of Arrowroot Industry for Climate Change Resilient and Sustainable Rural Livelihoods in Indigenous Communities, Saint Vincent and the Grenadines secured grant assistance to the tune of US$1.9 million from the Indian-UN Development Partnership Fund. India's partnership has also been extended in the field of training through short-term training courses for persons under the Indian Technical and Economic Cooperation (ITEC) for various programmes. India and Saint Vincent and the Grenadines are both members of the Commonwealth and the L.69 Group of countries, respectively. L.69 is a political grouping with the UN System seeking to promote reform of the UN Security Council.
The accreditation of High Commissioner Kanyal, serves to reaffirm Saint Vincent and the Grenadines-India bilateral relations which will continue to strengthen through cooperation in areas of mutual interest such as promoting people to people exchanges, information technology, agribusiness, health, disaster management, animal husbandry and dairying and, cultural cooperation among others.
High Commissioner Kanyal is resident in Paramaribo, Suriname.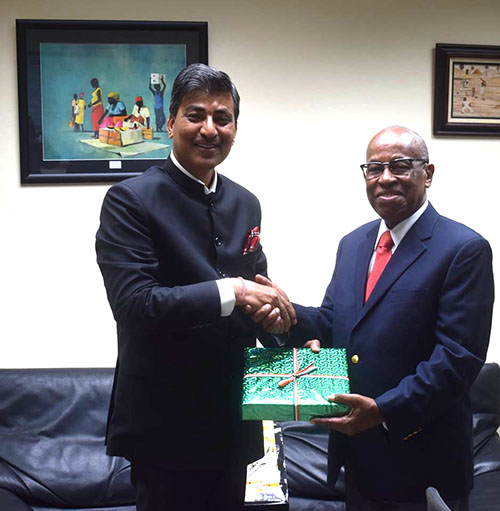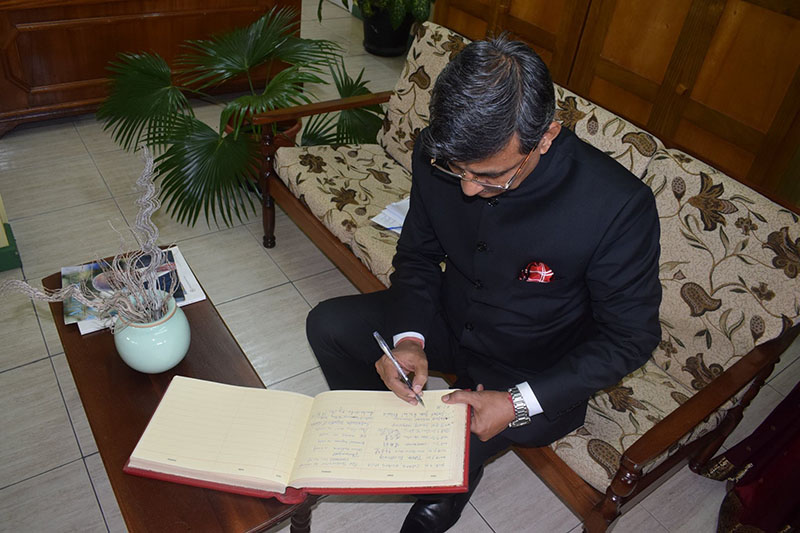 For further information, please contact the Ministry of Foreign Affairs, Trade and Commerce at telephone number 456 2060.