An official ceremony was held on Friday, August 17th, 2018, where students received bursaries at the Ministry of Foreign Affairs, Trade and Commerce's Conference Room.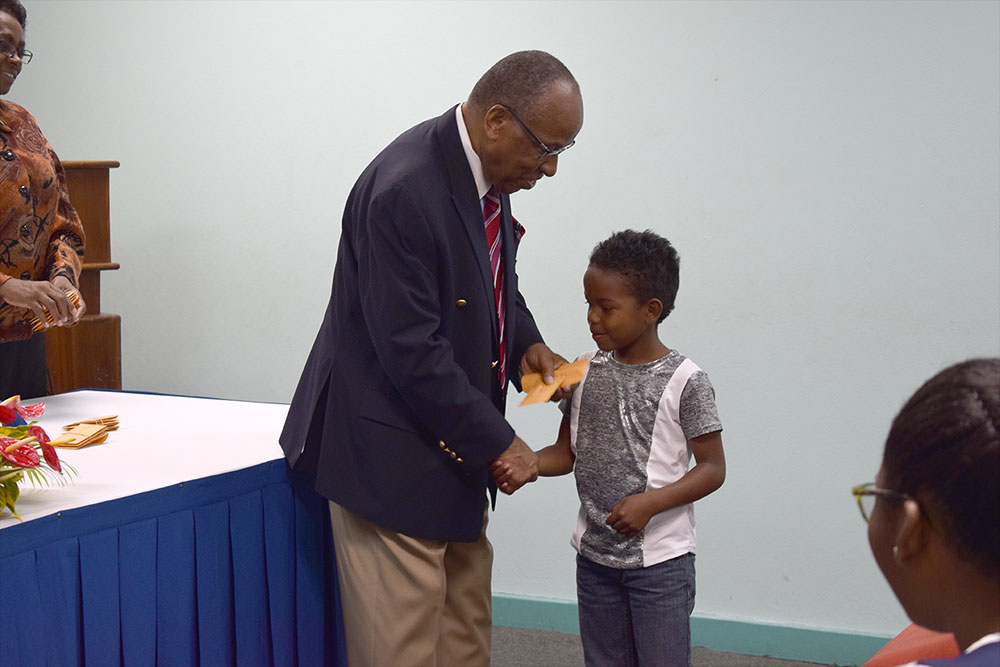 The distribution of such bursaries was a result of an initiative organized by the High Commission in London under the auspices of H.E. Cenio Lewis and staff. This year a total of EC$31,000.00 was received and were distributed among ninety (90) students from primary and secondary schools throughout Saint Vincent and the Grenadines.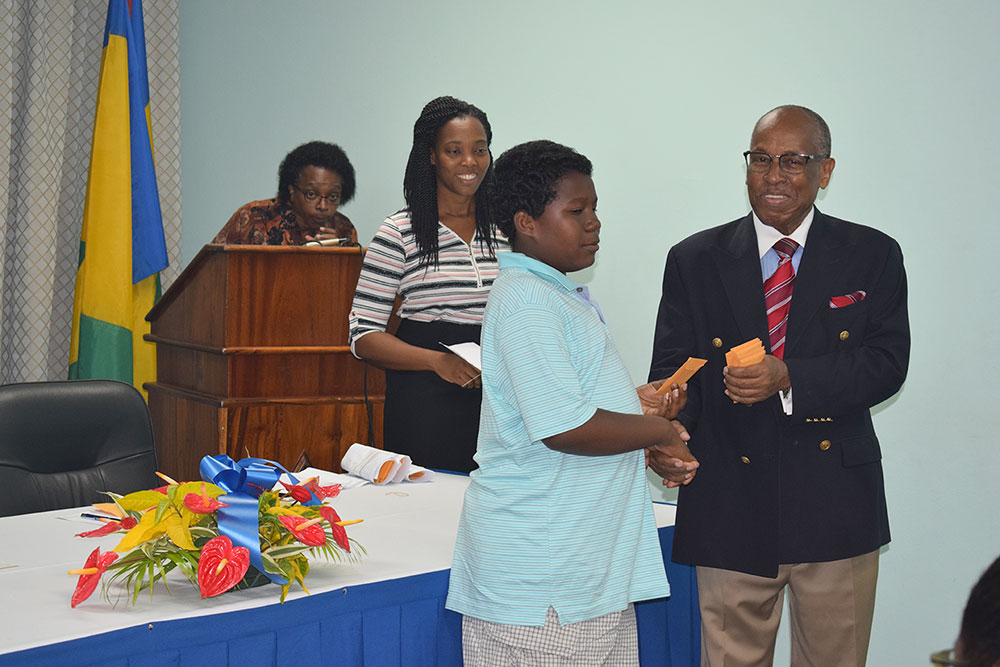 Honourable Sir Louis Straker, Deputy Prime Minister and Minister of Foreign Affairs, Trade and Commerce delivered feature remarks at this ceremony. He reiterated the Ministry's mission and vision statement and highlighted the importance of having diplomatic representation overseas. The Minister commended the High Commission for their efforts in mobilizing much needed funds that will assist disadvantaged students in Saint Vincent and the Grenadines.

The Minister thanked Mr. Menshawy, the Honorary Consul of SVG in Egypt, who was the largest single contributor to the fund. He further expressed special thanks to the other major contributors who included Consul General of SVG in Northern Ireland, Dr. Christopher Stange and Dr. Levi Odoe, Honorary Consul of SVG in Nigeria. The Minister also extended thanks to the Vincentian Diaspora in the United Kingdom and their friends for their contribution.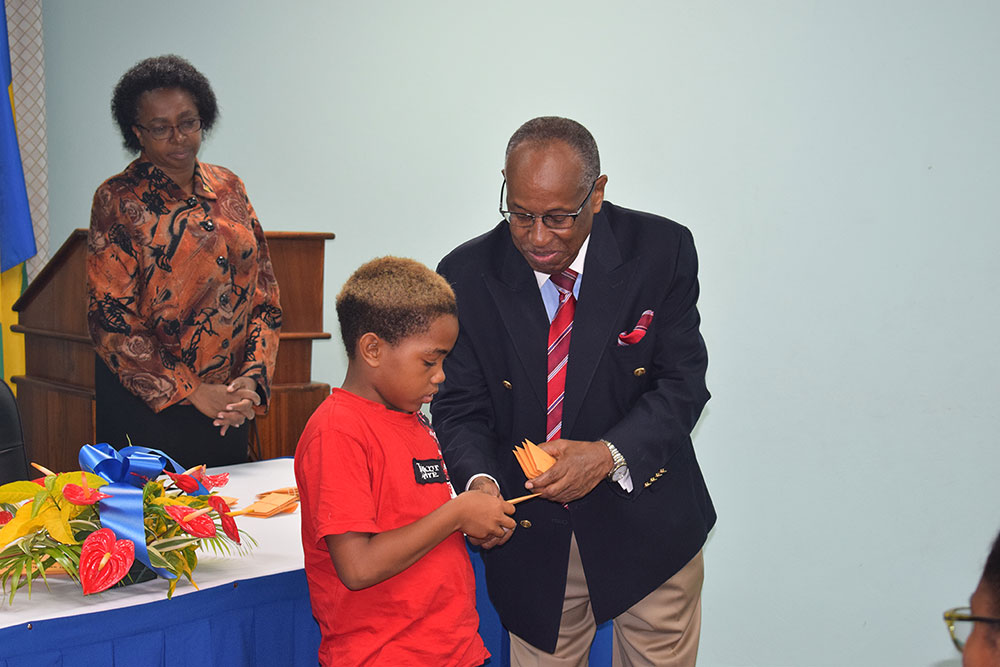 Mrs. Doris Charles, Deputy Director of Foreign Policy within the Ministry of Foreign Affairs, chaired the ceremony. She provided the welcome remarks and also read a message from the High Commissioner, H.E Cenio Lewis. In his message the High Commissioner challenged the recipients to ensure that "in the streams of time, education can assist in improving your chances of grasping opportunities to improve your personal development and consequently help to promote further the ongoing progress of our beautiful and blessed country." High Commissioner Lewis further encouraged the students to make good use of the bursary that would enable them to obtain some of the necessities for the new school term which commences in September, 2018. He implored the students to remember the donors who contributed directly from their income earnings in small but significant ways.