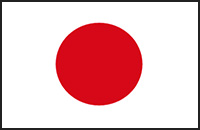 The Government of Japan, through its Embassy in Trinidad and Tobago is currently accepting applications under the Grassroots Grant Assistance Project (GGP), for the fiscal year 2017. This project is intended to offer financial assistance for the development of projects, especially those projects that are proposed by non-profit organisations, non-governmental organisations (NGOs), schools, hospitals and local government authorities designed to benefit communities at the grassroots level. The ceiling for one project is US$90,909. for the fiscal year 2017.
ELIGIBLE PROJECT AREAS
Projects eligible under the GGP include, but are not limited to, poverty alleviation, public welfare, environmental protection and disaster risk reduction management, waste management, primary health care and education.

Education

The construction or renovation of classroom buildings in elementary and secondary education, and technical-vocational courses.

Social Welfare

Construction or improvement of centers, workshops or shelters for the marginalised sectors (children, elderly, indigenous people, persons with disabilities, women, etc.).

Health and Sanitation

Upgrading of health services in poor and remote areas through construction or improvement of health facilities, and procurement of basic medical equipment in hospitals, rural health units and barangay health stations.


HOW TO APPLY

Community groups and NGOs are encouraged to submit project applications to the Embassy of Japan in Trinidad and Tobago. Applications forms are available at the Ministry of Foreign Affairs, Trade and Commerce and can also be downloaded from the following website: http://www.tt.embjapan.go.jp/grant%20assistance%20for%20ggp.htm

Groups can also contact the Embassy of Japan directly via the details below for more information:
The Embassy of Japan in Trinidad and Tobago

Opening Hours: Monday - Friday except office holidays, 08:00 a.m. - 12:00 noon; 1:00 - 4:30 p.m.

Address:

C/o Embassy of Japan in Trinidad and Tobago
5 Hayes Street
St. Clair, Port of Spain
P.O. Box 1039 
Trinidad and Tobago
Telephone: +1 868 628 5991
E-mail: This email address is being protected from spambots. You need JavaScript enabled to view it.
The Embassy of Japan has stated that the evaluation of received applications for this fiscal year will begin in April 2017 and has advised that potential applicants submit applications no later than 31st March 2017.
SOURCE: Ministry of Foreign Affairs, Trade and Commerce