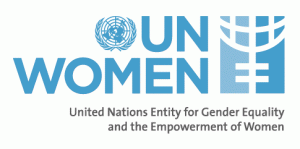 The Caribbean Community Secretariat signed a Memorandum of Understanding (MOU) with UN_Women to support the Community's work on gender and regional statistics.

The MOU on Gender Equality and the Empowerment of Women includes collaboration in the provision of Caribbean-wide data, statistics and analysis on the implementation of the gender dimensions of the Sustainable Development Goals (SDGs) and the Sudden infant Death Syndrome (SIDS) Accelerated Modalities of Action known as the SAMOA Pathway.


In his remarks, CARICOM Secretary General, Ambassador Irwin LaRocque, thanked the UN system for its continuing role in assisting Member States' development and in advancing the work of the Secretariat.


The Secretary General said that some of the work will focus on developing model legislation and regional-specific tools to address behaviour change to tackle the root causes of Gender-based Violence and to ensure strong evidence-based advocacy.


The UN-Women representative, Ms. Tonni-Ann Brodber, in her remarks, drew attention to the financial and health costs of gender-based violence, one of the most egregious forms of gender inequality, which she said countries could not afford.


"Thirty to fifty percent of all murders are intimate partner violence related, and it is not just gender based violence, but the fact that we are not tapping into the potentials of our young boys and young women," she emphasised.


Ms. Brodber commended CARICOM for its leadership on the issue and reiterated the support of UN_Women.


The signing took place during the official opening of the Thirty-ninth meeting of the Community Council of Ministers.
SOURCE: Ministry of Foreign Affairs, Trade & Commerce