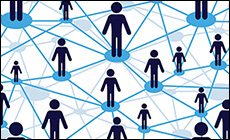 The Caribbean Community (CARICOM) Secretariat will be hosting a one-day regional consultation on the establishment of a regional tripartite social dialogue mechanism and a regional social protection floor.

The consultation takes place on Monday, 19th September at the Secretariat's headquarters in Georgetown, Guyana. The aim is to discuss a proposed social dialogue mechanism and social protection for the region in order to provide recommendations to the Council for Human and Social Development (CoHSoD).

The activity is being facilitated under the 10th European Development Fund, CARICOM Single Market and Economy (CSME), Economic Integration Program. Representatives of employers' bodies, trade unions and relevant government ministries from approximately 12 member states are scheduled to attend. The International Labour Organisation (ILO), will also participate and deliver presentations at the consultation. Guyana's Labour Minister and the European Union (EU) Representative will address the opening ceremony.

The tripartite social dialogue mechanism involves a partnership among government, the private sector, labour and civil society, to discuss and address socio-economic issues. At its 26th meeting, CoHSoD emphasised the need for such a mechanism at the regional level to support the successful implementation of the CSME and to handle labour migration issues within the region. The social protection floor refers to a range of interventions aimed at ensuring the welfare of citizens and communities. These include employment generation, labour standards and providing a safety net for families and households. A regional social protection floor would provide the policy and framework in which member states can further develop national social protection floors. It would also include cross-border policies and systems for CARICOM nationals to participate in the labour markets of member states. This regional initiative would ensure access to health, education and other services as CARICOM citizens move and work within the region.

On Tuesday, 20th September, the Secretariat will meet with ILO officials to discuss labour matters and other related issues.
SOURCE: Ministry of Foreign Affairs, Trade, Commerce and Regional Integration