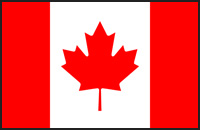 The Ministry of Foreign Affairs, Trade, Commerce and Regional Integration hereby advises that the Canada Fund for Local Initiatives (CFLI), is now receiving proposals for the 2016-2017 time frame.

Project proposals must clearly state how the project will address the following area of priority for 2016-2017:
Project proposal application or further information can be obtained by contacting Ms. Keltie Patterson, Consular, High Commission of Canada, via email at This email address is being protected from spambots. You need JavaScript enabled to view it.

Terms of Project
The deadline for submitting project proposals is 13th July 2016.

All project activities must be completed between the date of signature of the contribution agreement and 28th February 2017.  Extensions to this date will not be considered. Final reports for projects must be submitted before 17th March 2017.
Source: Ministry of Foreign Affairs, Trade, Commerce and Regional Integration