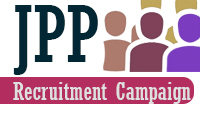 The Food and Agriculture Organization of the United Nations (FAO) is pleased to announce the launch of the recruitment campaign for the 2016 fifth cohort of Junior Professionals, as part of the Junior Professional Programme (JPP) designed to further recruitment and development of young professionals in the Organization.
The JPP is an active mechanism to recruit entry level Professionals which targets young professionals, mainly from non- and under-represented developing countries. Measures to attract participants from these target countries include: the establishment of links with relevant tertiary educational institutions and professional associations; advertising in newspapers and journals; promotion of the programme by the FAO representatives, as well as through the permanent representatives; publication of the vacancy announcements in the most popular social media.

Since the launch of the Junior Professional Programme, 49 Junior Professionals have been hired: 18 were recruited as part of the first cohort in 2011, 6 in 2013, 19 in 2014 and 6 in 2015.

In view of the above, it would be appreciated if members could appropriately advertise the current vacancy announcements for the Junior Professional Programme amongst the relevant national institutions. The overview of the programme, as well as the Vacancy Annoucements can be accessed through this link, which includes instructions on how to apply.

Ms Monika Altmaier, Director of the Office for Human Resources, may be contacted for any further queries or information required.
Source: Ministry of Foreign Affairs, Trade, Commerce and Regional Integration