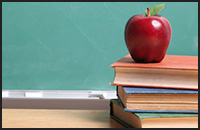 In keeping with the mandate of the Government of St. Vincent and the Grenadines to seek opportunities for Vincentians aboard, the Ministry of Foreign Affairs, Trade, Commerce and Regional Integration is pleased to invite qualified, unemployed nationals to apply for the Foreign English Teacher's (FET), Program, with the Ministry of Education of the Republic of China (Taiwan).

Under the Program, participants are invited to live and work in Taiwan as English teachers for a period of one year, with the possibility of having their contract renewed. To be eligible you must hold either an Undergraduate, Master's or Doctoral degree. All candidates must possess a teaching certificate.


Please contact the Ministry of Foreign Affairs, 3rd Floor Administrative Building, or at telephone number 456-2060 for further information. Applications must be submitted to the Ministry of Foreign Affairs by 19th April 2016.