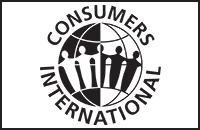 The Consumer Affairs Division within the Department of Trade, Ministry of Foreign Affairs, Trade, Commerce and Regional Integration, will join with the rest of the world to observe World Consumer Rights Day on Tuesday, 15th March 2016.  The theme for this year is "Antibiotics off the Menu".
Consumer organizations from around the world, in partnership with Consumers International, will be using World Consumer Rights Day as a platform to appeal to food companies to make a global commitment to consider not serving meat from animals raised with the routine use of antibiotics important to human medicine.
"Antibiotic resistance is rising to dangerously high levels in all parts of the world. The World Health Organisation has warned that, without urgent action, we are heading for a post-antibiotic era, in which important medicines stop working and common infections and minor injuries can once again kill.
Growing antibiotic resistance is driven by overuse of antibiotics.  Around half of the antibiotics produced globally are used in agriculture, with much of this being used to promote faster growth and to prevent, rather than treat, disease.
Despite worldwide concern about the overuse of antibiotics, their use in agriculture is due to increase by two thirds by 2030: from 63,200 tons in 2010, to 105,600 tons in 2030.
Consumers have an important role to play in persuading food companies to make the changes that are needed to stop this global public health threat and protect our medicines for the future." http://www.consumersinternational.org/news-and-media/news/2016/01/wcrd-2016-theme-announcement/
The Consumer Affairs Division will be joining the campaign with a number of planned activities aimed at increasing the awareness of consumers. These activities include:
A Press Release from the Week of the 7th March, 2016
We FM Radio programme to discuss the theme "Antibiotics off the Menu" 20th March, 2016 from 11:00 am to 1:00 pm
Letter Writing to the private sector by the National Consumer Association on the week of the 7th March 2016
An exhibition on 15th March 2016 under the Singer gallery from 9:00 am to 2:00 pm
Face to Face Interactive Radio  programme on NBC Radio on 10th March 2016 at 8:40 am
Press Conference on 10th March 2016 at the Ministry of Foreign Affairs Conference Room at 10:30 am
Dissemination of Information to Schools on the theme from the week of the 7th March 2016
Newspaper Article on 11th March 2016.
Other key stakeholders who will be observing this day include the Ministry of Health, the Ministry of Agriculture, the SVG Bureau of Standards, the SVG Pharmaceutical Association and the SVG Medical Association.
The Consumer Affairs Division within the Department of Trade encourages everyone to share in the celebrations, particularly in the exhibition and the interactive radio programmes.  In addition, the Division also urges consumers to be vigilant and to read all labels before making a purchase.
Source: Ministry of Foreign Affairs, Trade, Commerce & Regional Integration