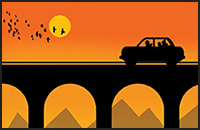 On September 26, 2015, Dr. the Honourable Ralph Gonsalves, Prime Minister and Minister of Finance of Saint Vincent and the Grenadines signed a Memorandum of Agreement and a Contract of Resources related to the Cumberland Bridges Reconstruction and River Embankment Protection Project. This project is funded by the Government of Mexico under the Infrastructure Fund for Mesoamerica and the Caribbean under the supervision of the United Nations Office for Project Services (UNOPS).
The project valued at USD5 million, is geared towards the rehabilitation of vital infrastructures, namely bridges, river embankment protection and road improvement works within the north-western section of mainland Saint Vincent, that was damaged as a result of the December 2013 floods.  The villages benefiting from this improved project are Cumberland, Charles Village, Spring Village and Gordon. The estimated duration for the completion of the project is 23 months.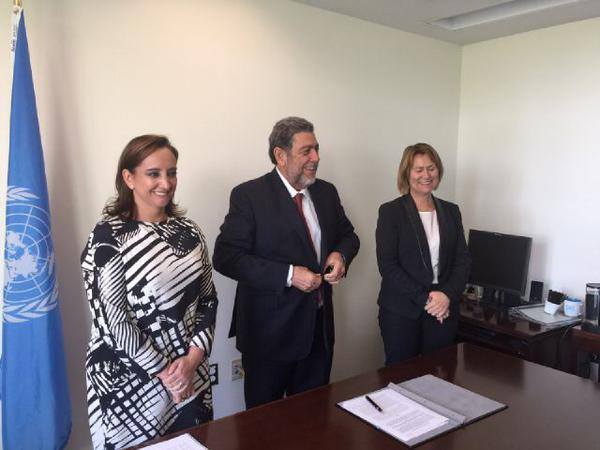 The signing signals commitment of the government of Saint Vincent and the Grenadines and the government of Mexico as diplomatic allies. This brings to reality the tangible assistance pledged by the government of Mexico following the December 2013 floods, which resulted in total damage and losses of 15 percent of the country's gross domestic product (GDP). Previously, Mexico had donated USD500,000.00 towards housing rehabilitation in the immediate aftermath of the floods.

Mexico and Saint Vincent and the Grenadines established diplomatic relations on July 31,1990 and continues to partner together on thematic issues that are of mutual concern such as climate change and disaster risk reduction, infrastructure development and transnational organized crime among others. Both countries are also members of the Organisation of American States (OAS), Community of Latin American and Caribbean States (CELAC) and the Association of Caribbean States (ACS).

Also participating in the signing ceremony were Her Excellency Claudia Ruiz Massieu, Minister of Foreign Affairs of Mexico and Ms. Grete Faremo, Under-Secretary-General and UNOPS Executive Director.
Source: Foreign Affairs